Image
Benefits of being part of the alumni community include career and professional development, email for life and digital academic transcripts, access to library resources, and opportunities to volunteer. We'll also keep you up-to-date on alumni news and send you event invitations and alumni-only offers. 
Image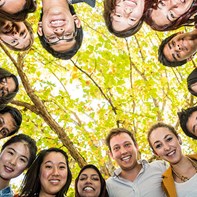 Engage with other RSM alumni
When you graduate from ANU you become a lifelong member of our alumni community and part of a diverse group of individuals across the globe. Whether your interests are in future study, building a career, travel or re-connecting with fellow alumni, the ANU Alumni Program offers you plenty of benefits. Specific opportunities for engaging with RSM include:
For further information or assistance, please do not hesitate to contact the RSM office.
Image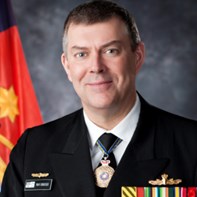 Alumni profiles
Admiral Ray Griggs
We are tremendously proud of our diverse alumni, whose impact extends across the globe in an array of industries and sectors. Vice-Chief of the Australian Defence Force, Ray Griggs AO, CSC, RAN, completed a Master of Business Administration at the Australian National University in 2000 and personifies the idea of alumni impact in this highly strategic and important role. Vice Admiral was awarded the Conspicuous Service Cross in 1997, a Commendation for Distinguished Service in 2003 for his work in the Persian Gulf and appointed as a Member of the Order of Australia in 2009, and an Officer of the Order in 2012. He was inducted into the ANU College of Business and Economics Hall of Fame in 2013.